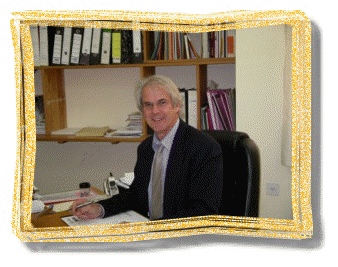 Dear visitors of our website,
In my capacity as principal of Talitha Kumi, I would like to give you a cordial greeting and warm welcome. We are greatly delighted for the interest you show in our homepage and would like to give you a good insight into what is going on at Talitha Kumi and the various programs and activities that we offer at this institution.
The name of the institution has been linked with the story of the resurrection of that little girl from the dead, the Evangelist Mark writes: "And Jesus took the damsel by the hand and said to her "Talitha Kumi" which means "Little Girl I say unto thee arise." The name itself has turned into a commitment for us. It's a word that calls for life. A word that fills someone's heart with courage and make him look at the future with hope and optimism.
We prepare our students to face life with courage and self-confidence. We prepare them not only to benefit from the academic knowledge that they have acquired here but also to adopt in their future life the values and principles that they have learnt and practiced at this institution. We train them also how to find their own way in this difficult world and consider themselves an integral part of their society.
On visiting our homepage, we hope that you will find pleasure, interest and enjoyment. We kindly ask you to continue your communication with us through your inquiries and to enrich us with your ideas and suggestions.
Thank you once again for your visit.
With our best wishes and regards,
Sincerely yours,
Dr. Georg Dürr